by Coline Le Noir De Carlan (University of Antwerp)
It's actually quite funny thinking back about the first few weeks as a member of FutureArctic, when projects and ideas were building up. It didn't take long for us to get caught by what would soon become this incredible pandemic and all of these would have to be thought again to take it into account.
My comrades have done a pretty grand job at giving aids and tips for getting through this crisis and if I really have to give some advice myself, I guess my best one would be to read their posts because I'm afraid sharing my chaotic way of dealing with this situation wouldn't help anyone at all..!
Over the year 2020, I had the chance to visit the ForHot site twice. And although those trips aimed at doing the exact same thing – collecting soil -, the summer and autumn sampling campaigns really didn't have much in common. In August, Biplabi, Dennis and I were there for a week. After the result of a single COVID test came out negative, we were able to get started with field work and even enjoy some of the lovely Icelandic landscapes, with some more fellow students from the project.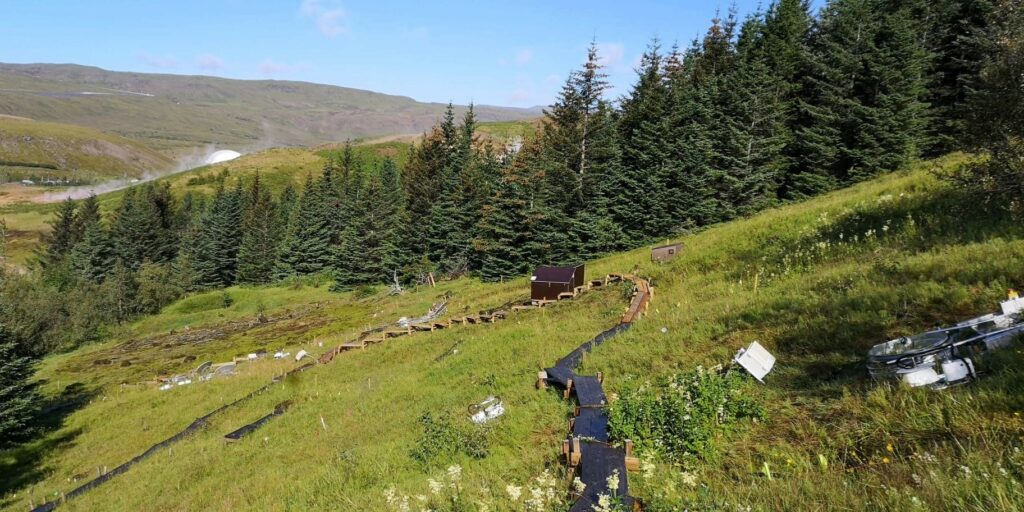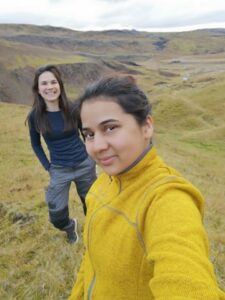 The October sampling campaign happened as the second wave was on its way and everything seemed to get more complicated. This time, it was just Biplabi and I and, as I previously said, the whole trip was very different. We had quite some time to learn to know and appreciate each other as our journey started with a 6-day strict quarantine in a lovely but rather tiny cabin in Reykjavik.
Once we were fully certified COVID-free, we headed towards ForHot where, for obvious reasons, not so many students were visiting, but where we were very happy to see Amir and Ruth, now well settled in Iceland. Luckily, once arrived in Hveragerði our work in the field was not impacted by the corona, or at least not directly (we probably could have done with an extra few pairs of hands to carry everything up to the sampling sites, but fortunately we got great help from Palli who, as a good Icelander, was never afraid by the rain nor the wind!).
In the end, I guess this year didn't go so bad at all, and fingers crossed the situation will get better very soon and we can all finally meet up in Iceland!