by Leena Jaakola (University of Copenhagen, DMR A/S)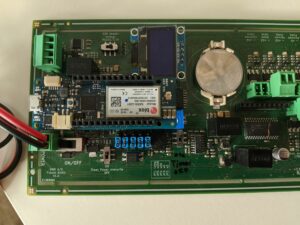 Needless to say, much of 2020 came as a shock to everyone, but taking on this PhD steered my life in a direction I never saw coming. Anyone else with a severe case of imposter syndrome? No, just me…? My background is in the field of HYDROLOGY, but this year I learned about electronics. My go-with-the-river-flow attitude has officially drowned in a flow of electrons. I've seen circuits I can't un-see. And I built a control system for my device which is well on its way to functioning (see mother board). We hope that some day we will even get to study our field site together.
The pandemic nailed Denmark the day before I was supposed to move from the University of Copenhagen to the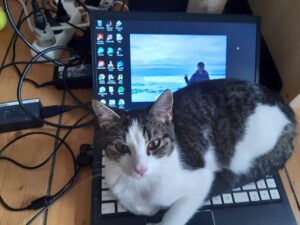 firm I am working with in Northern Denmark. The official lockdown was announced the day before I was homeless for two weeks. I had been banking on Couchsurfing, generally familiar territory for me, but I was forced to make an emergency escape to my SO in Norway, and snuck in just 5 hours before the borders closed. This marked the beginning of a record-breaking number of journeys between Denmark and Norway during a pandemic. Restlessness and Tiger King quickly got the best of me, and not long after the initial lockdown I came home with two feline roommates. Those roommates believe that everything in my apartment is a toy, and the remaining things are a bed.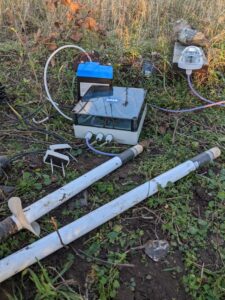 After several months of very little idea of what I am doing, I started to enjoy developing hardware and software. My desk is always a huge mess of tubes, cords, pumps, and a million small pieces of electronics. It compliments my ADHD well, and you can try and guess if my cats also think my equipment is fun.
When I first arrived to Nort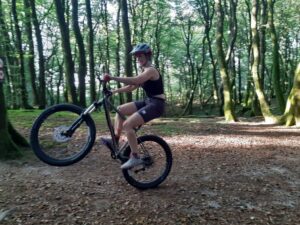 hern Denmark, I thought the place was ugly and boring, and smelled like pigs. With no opportunity to drink at the bar after a long, hard day of working at home in my underwear, I made a detailed field investigation of the local mountain bike scene. For a country with such a flat reputation, Denmark has fantastic mountain biking opportunities. This has kept me not only sane, but sincerely positive throughout the year. Don't forget to go outside!